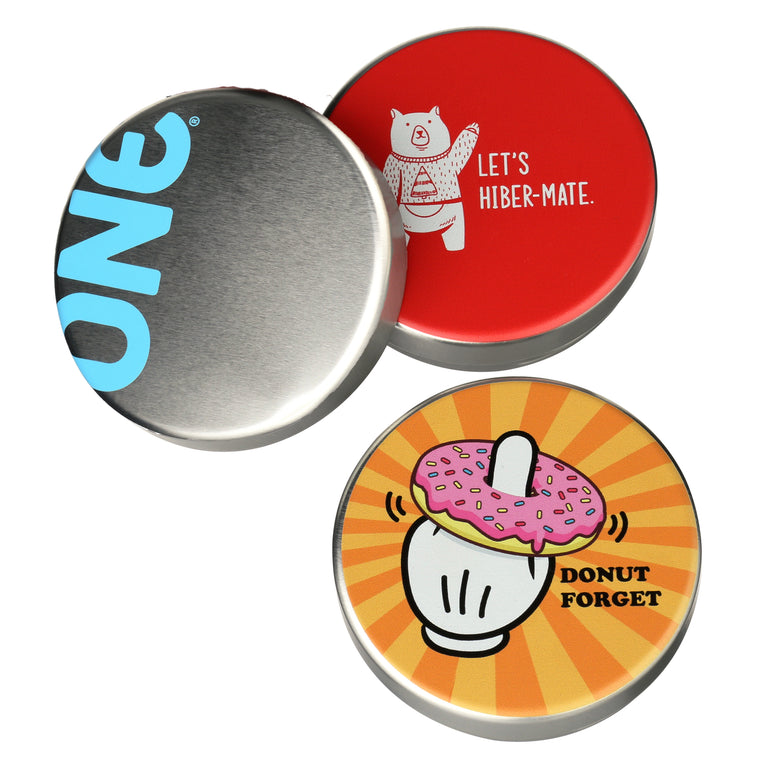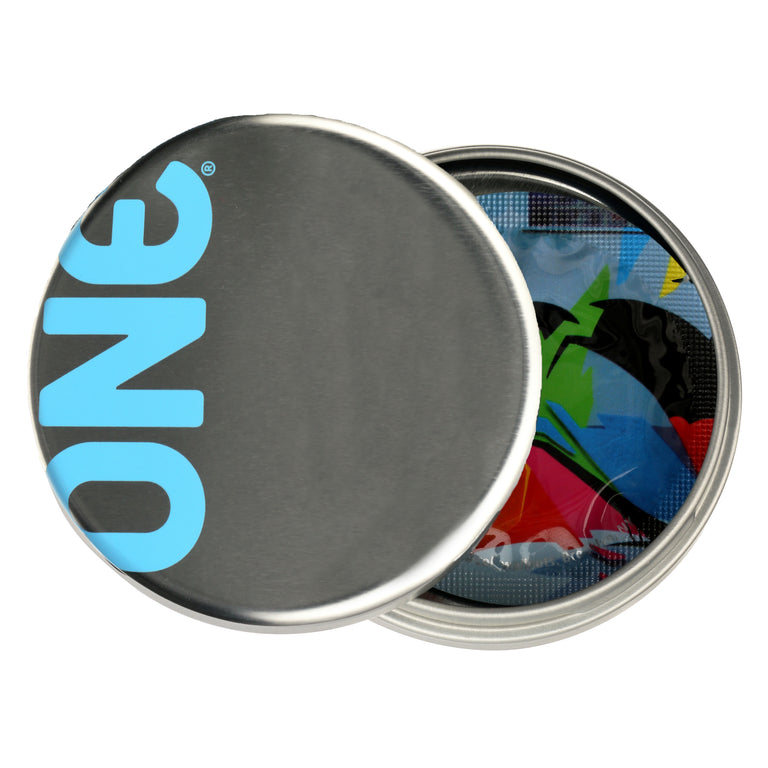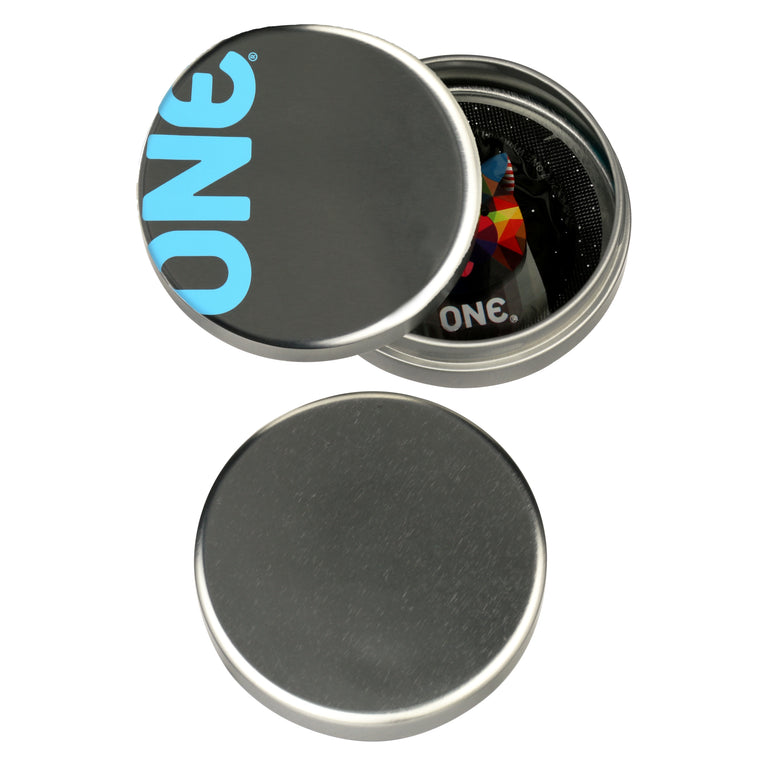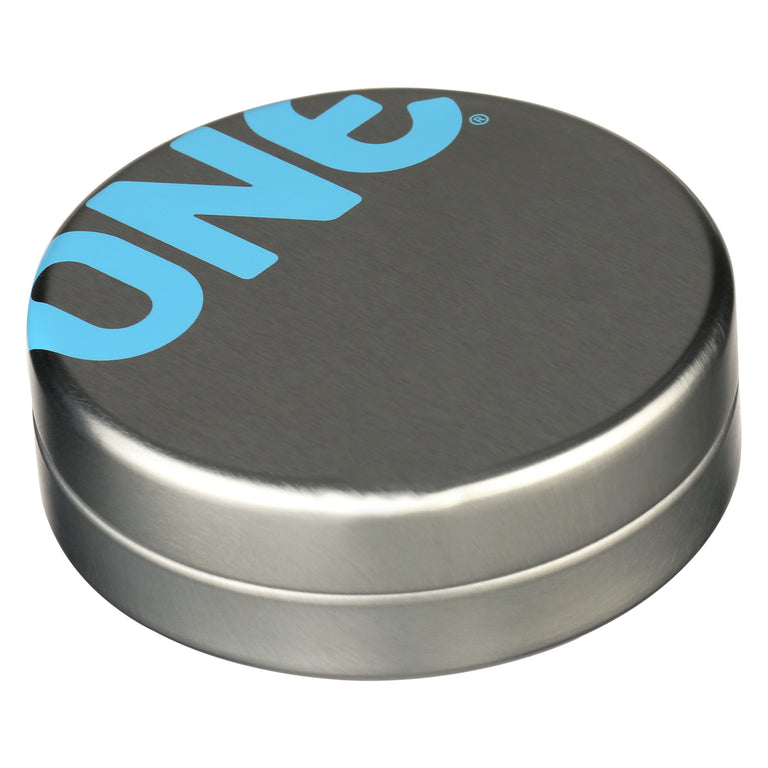 Lowest Pricing
Up to 40% less than our competitors
Fast turnaround
Within 6-8 business days
High quality
Printed at FDA approved facility
Low minimums
Starting at 10 pieces
Protection
Full product liability insurance
Get 25% off ONE® Super Sensitive™ tins using code SAVE25TINS.
To qualify for this incentive, you must order a minimum of 48 tins. Expires 12/31/23, while supplies last.
Price reflects cost per tin, 10 minimum condom tins per order. 

Looking for a way to carry your condoms discreetly? Want to represent your organization in style, or spice up your event with a funky give-away? Our premium ONE® Condom Carrying Cases (Tins) are made of aluminum, and the perfect way to carry condoms. Your logo or artwork goes on one side on the outside, while the other side features an embossed one logo. Each tin comes with two of our round ONE® Condoms featuring a variety of cheeky designs, condom use instructions, and a ONE® branding insert. For inside the condoms, you can select either 2 Super Sensitive™ Condoms (standard fit, 50% more lubricant) or 2 Legend XL™ (extra large and flared) Condoms. 
CONDOM SPECIFICATIONS
These lubricated condoms are made with high-quality latex, and are cleared for sale by the FDA for the prevention of STIs and unintended pregnancy. Condoms have up to a 5 year expiration date. 
DESIGN GUIDELINES
Product Dimensions: 2.7 inches in diameter and 5.4 inches in circumference. Please check out our art guidelines and template by clicking here.
LEARN MORE
Have questions about ordering, production time, shipping, templates, or more? Visit our FAQ page.